Contact Lenses
Great Deals, Order Today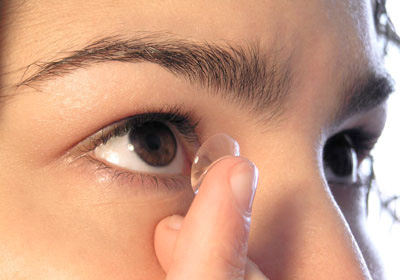 All major brands at great deals you only expect from large retailers. We also offer "Try before you buy" service –our team is committed to finding the most comfortable contacts for you.
Our team will determine the healthiest and most practical approach to contacts for you, keeping in mind the latest advancements. This involves individual attention as everybody is unique. They will monitor the effect of the lenses on your eyes, annual reviews are strongly recommended.
Did you know that there are contact lenses that act like sunglasses ! Plus multifocal contact lenses that can correct for presbyopia and astigmatism
Dr.Hughes and Dr.Naidu fit specialty custom corneal gas permeable contact lenses and scleral contact lenses for ocular conditions like keratoconus, corneal transplants, and LASIK complictions.
---
---
Overnight Vision Shaping
goodbye daytime glasses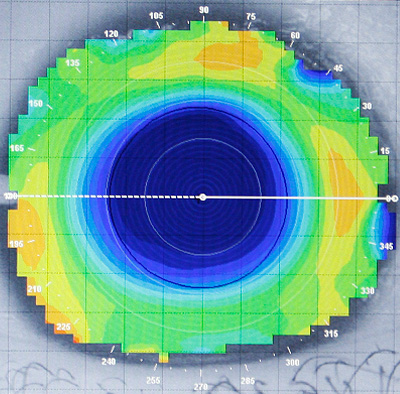 Correct your vision by wearing shaping lenses while you sleep; and see all day without contacts or glasses. This temporary, non-surgical vision treatment changes your prescription overnight, giving you the freedom to do a variety of activities without the hassles of glasses or contacts. Modern Corneal Topography measures the cornea at thousands of locations enabling accurate results with shaping lenses custom made for each specific eye.
Dr. Morgan Hughes has a special interest in this area of optometry and will make sure this is a healthy and effective solution for you.



FAQ About Overnight Vision Shaping
I've always been told not to wear contact lenses while I sleep. Are Overnight Shaping Lenses safe?
Overnight Shaping Lenses are made of a material that allows oxygen to reach the eye, even while you sleep. The lenses are made by Bausch & Lomb and are approved for overnight wear.
Are the shaping lenses comfortable?
Yes. You barely feel them working. And because you only wear them while you sleep, you avoid discomforts sometimes associated with daytime contact lens wear—such as dryness at the end of the day.
And when I take the shaping lenses off, I'll be able to see clearly all day? For how long exactly?
The treatment results are different for everyone. But if you wear your shaping lenses as prescribed, you should realize a full day of clear vision.
Can I see while I'm wearing the shaping lenses?
Yes. While they're in, you'll be able to see well. Once removed in the morning, you'll see great all day without them..
Can I wear them during the day?
Even though you can wear shaping lenses during the day, their performance may differ. They are intended for overnight wear.
Are the shaping lenses hard to take care of?
They're as easy to care for as conventional contact lenses. Simply clean and disinfect them daily, then store them in their proper lens case. In addition, because they're worn while you sleep, there aren't any hassles or maintenance during the day — no adjusting, no rewetting, and no carrying lens cases or solutions.
What should I use to take care of my shaping lenses?
For optimal results, use Boston Simplus™ Multi-Action Solution, from Bausch & Lomb, a one-bottle lens care system.
At what age can kids start Overnight Vision Shaping?
Because each child is different, there are no set age restrictions. The lenses are staying at home, and parents can help younger children look after their lenses, so maturity is less of a factor. The lenses are comfortable to sleep with at any age. More important is the amount the child is able to cooperate with the doctor in the office to obtain good measurements from the eyes. Our youngest Overnight Vision Shaping patient was 7, and successfully learned to insert and remove the lenses without help.
Vision Shaping is Great for Kids
Children love being free from glasses and contacts during the day. No glasses to lose, break, get rained on, or get in the way of sports. Parents love being confident that their kids can see at school without wondering if the glasses are being worn of if there is a problem with daytime contacts. Parents feel comfortable knowing the shaping lenses remain in the controlled environment of the home.
This treatment for myopic children is also called corneal reshaping, corneal molding, advanced overnight ortho-keratology and ortho-k.
Vision Shaping can slow the progression of myopia or nearsightedness. Our Doctors recommend myopia management, starting Vision Shaping when the prescription is still quite weak. That way, when your child becomes an adult they have semi-functional vision without glasses even if they stop using Overnight Vision Shaping lenses, and ocular health risks have been reduced because Vision Shaping has slowed the progression of myopia.
---